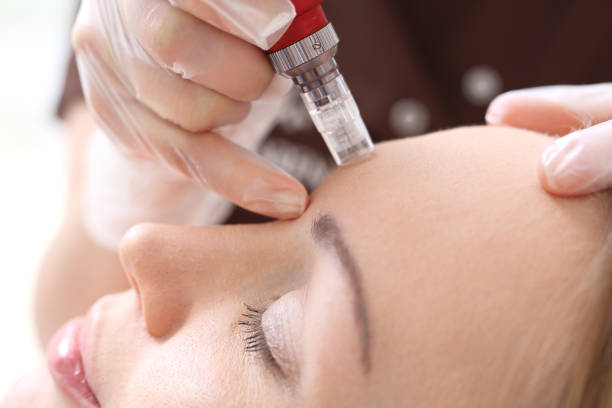 A procedure that uses small needles to prick the skin. This treatment is to generate new collagen and skin tissue for smoother, firmer skin.
Microneedling is used on the face and treats scars, wrinkles, and large pores. As well as treating acne.
Many use this treatment for fine lines, brown spots and stretch marks.
It also helps with loose skin. The new collagen being produced helps the tightening of the skin. No down time and procedure is half hour long.
For prices and packages please make an inquiry